We hope that you will consider offering to become a mentor. The Andrews Network mentoring program is geared toward student-alumni mentoring, allowing current students to connect with an Andrews alum and ask questions to someone who is willing to give back in this way. Many of our Andrews alums remember what it was like to be a college student with so much uncertainty about career paths and industries, this is a tangible way to help these students reach their future goals.
If you're concerned about the number of questions and mentoring requests you might receive at one time, you can limit the number of mentees (people you mentor) at any time under Mentoring Settings.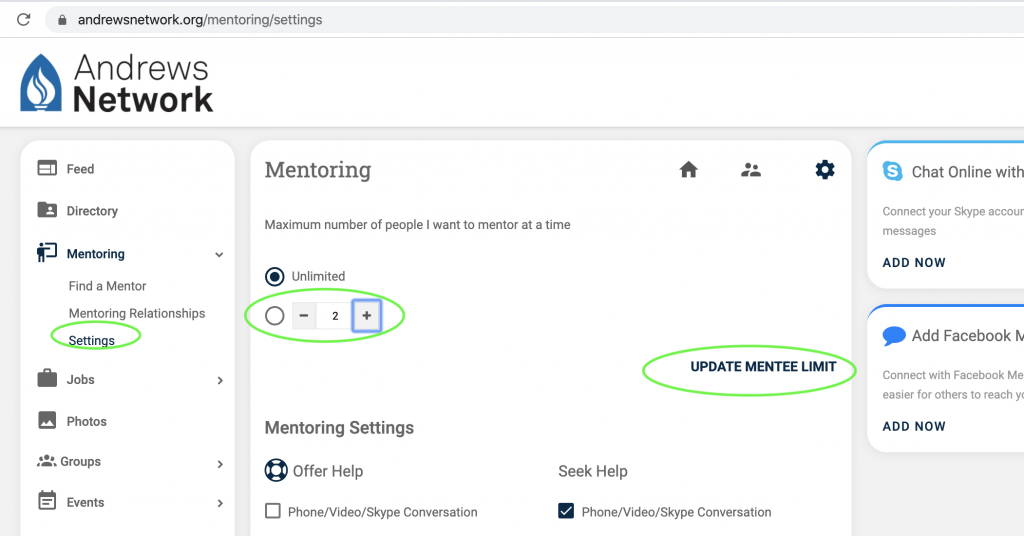 Under mentoring settings, you can also edit and update the ways in which you're willing to help here at any time: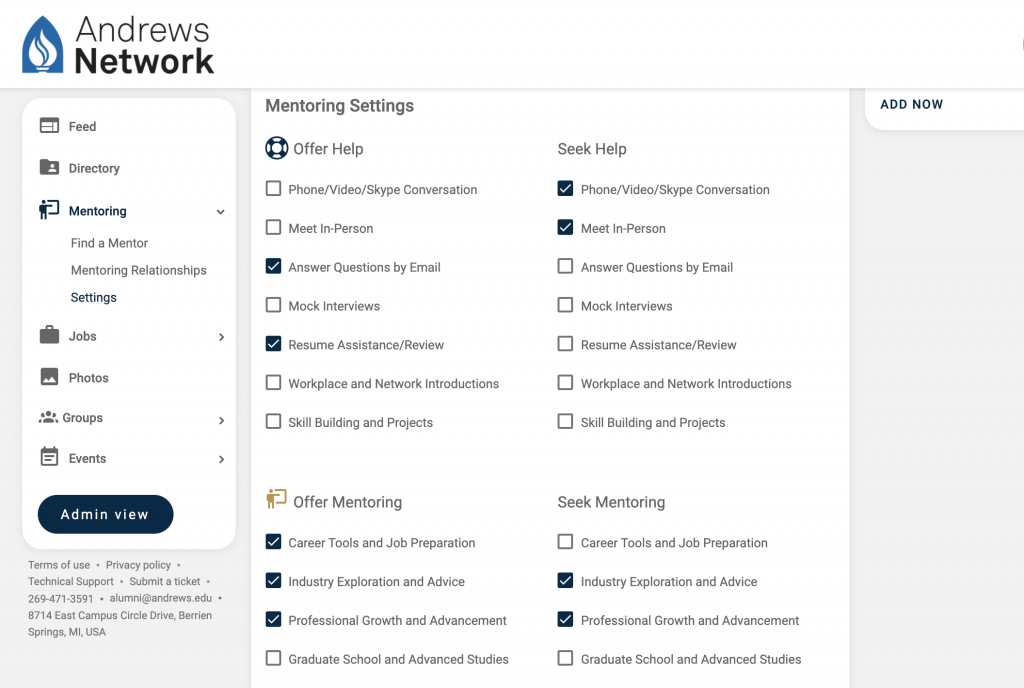 Click on Mentoring Relationships to view and manage your current mentees. You can click on MESSAGE to contact them directly through the platform, or you're welcome to switch to another preferred method of communication.
There is an abundance of ideas out there for maintaining a successful mentoring relationship. We're compiling a list of tips you can refer to (Mentoring Resources Are Coming Soon!)
If you live close to Andrews University or plan to return to campus for Homecoming, there are several additional opportunities for mentoring students. Contact the Office of Alumni Services at alumni@andrews.edu or (269) 471-3591 for more information, or click on the link below to view more.