It's easy to set up your profile. Go to andrews.edu/network and click Join Now. You can choose if you'd prefer to sign up using your email address, or through LinkedIn, Google or Facebook.
The benefit of signing up through LinkedIn is that this will copy your LinkedIn career information and add it to your Andrews Network profile, thus reducing your set-up time. Once your profile has been set up, if you continue to keep it synced with LinkedIn, any career updates you add to your LinkedIn profile will automatically get added to the Andrews Network!
Follow the sign-up instructions, which will include verifying your email address (be sure to check your junk mail folder if it doesn't appear and to approve messages from Andrews Network). You will then continue setting up your profile, including a list of options to select for ways to offer help/mentoring or seek help/mentoring. Offer Help/Mentoring is the mentoring section, and lets you choose if you're willing to be a mentor or not. If so, select the ways and topics with which you'd be willing to connect with a student. You can also note areas you're looking for mentorship yourself in alumni-to-alumni mentoring, through the Seek Help/Mentoring page.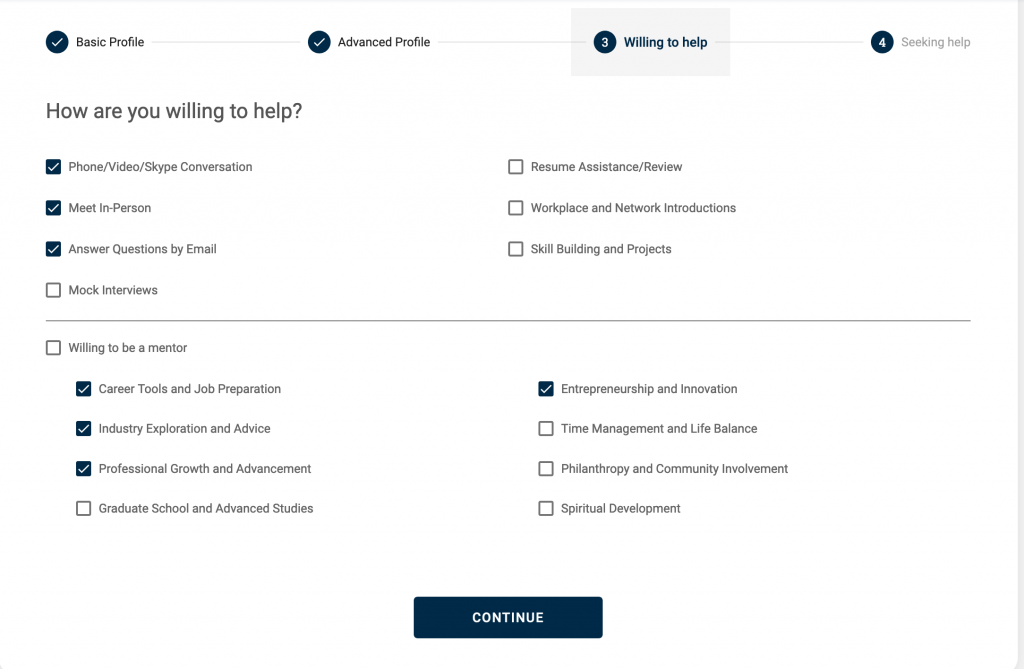 Once you hit submit, our team will review your profile application as we want to ensure that the Andrews Network stays exclusive to the Andrews community. Please be patient as it may take 1-3 business days to approve your profile. Once approved, you will be able to log in and access the Andrews Network whenever you wish at andrews.edu/network. You may also download the mobile version on the Apple Store or Google Play Store (search for Andrews Network).
Once you've logged in, we encourage you to complete setting up your profile, as in some cases users may skip an important profile step that allows various automatic matching and connections within the Andrews Network.
1 – Click on your profile icon at the top right and select "Edit profile" from the menu shown there.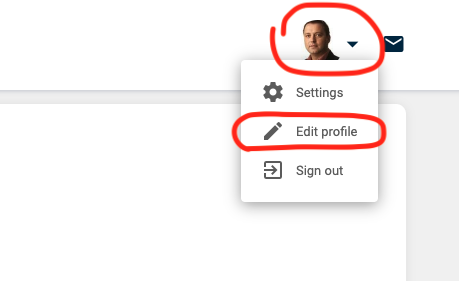 2 – Finish setting up the missing information in your profile. You can upload a profile picture, edit your career and education information, and showcase your hobbies/interests in order to facilitate matching you with other members who may have similar interests.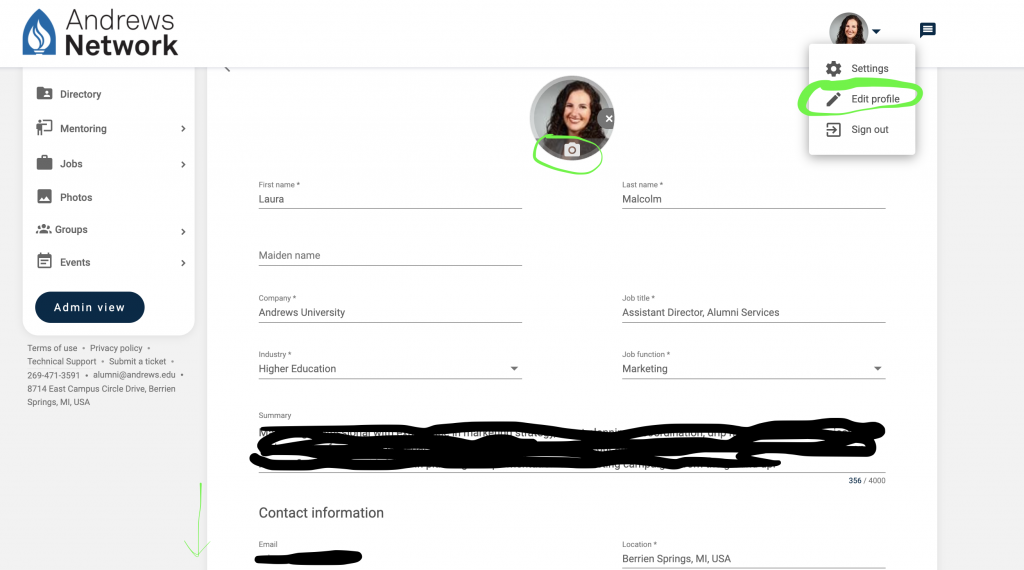 3 – Andrews Network uses an advanced algorithm to match you with other members that may have similar interest. As such, please be sure to make your Andrews University Education profile as complete as possible.
Be sure to add "Activities" from those available as shown below.
Note: If you participated in more than one activity or club, you can select more than one under this dropbox box.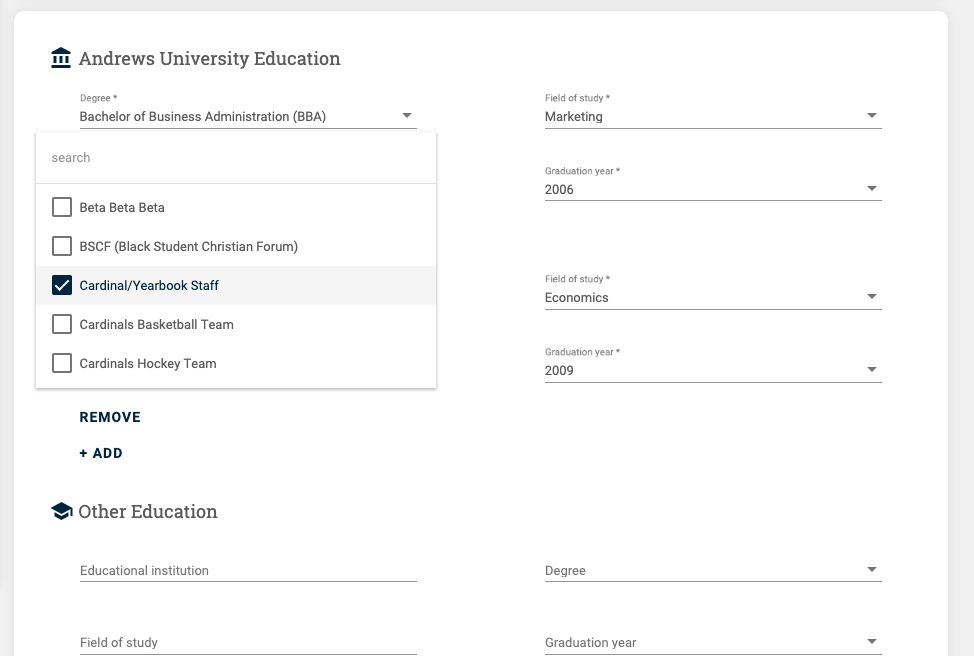 You can regularly re-sync your profile with LinkedIn to ensure it is automatically updated through settings.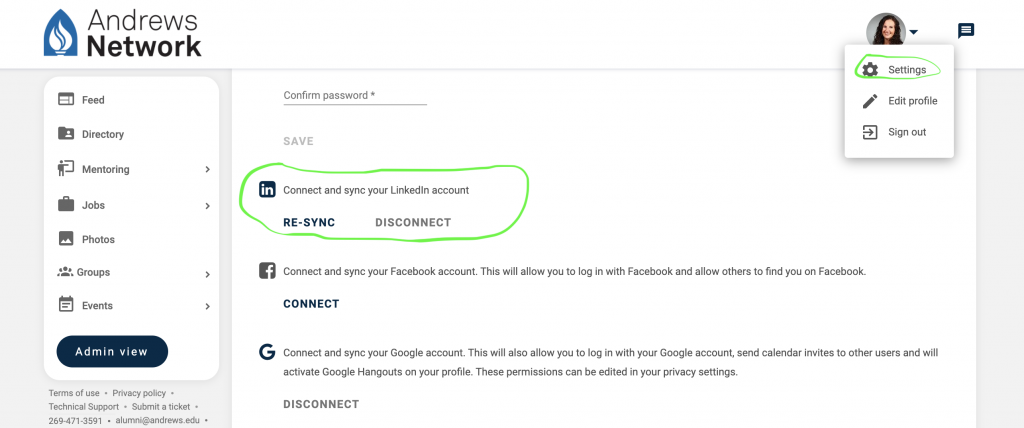 Under settings, you can also adjust your notifications preferences as well as your privacy settings.