The directory is where you can search through those who have joined the platform to find alumni or employers located near you, connect with potential mentors or to grow your career network.
A few tips for getting started with the directory:
Filter by Affiliation to narrow your search down to just alumni or employers (you can search through company recruiters and employers who have access to the Jobs Board part of the platform and are seeking to hire Andrews University students or alumni.)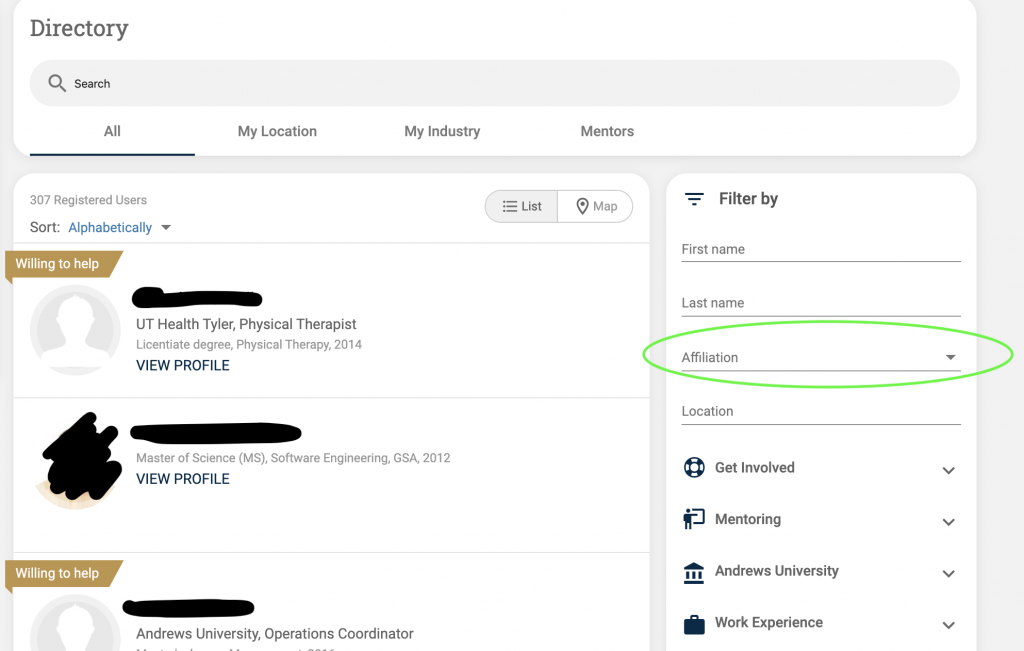 Select My Location to search for those currently living in your listed city.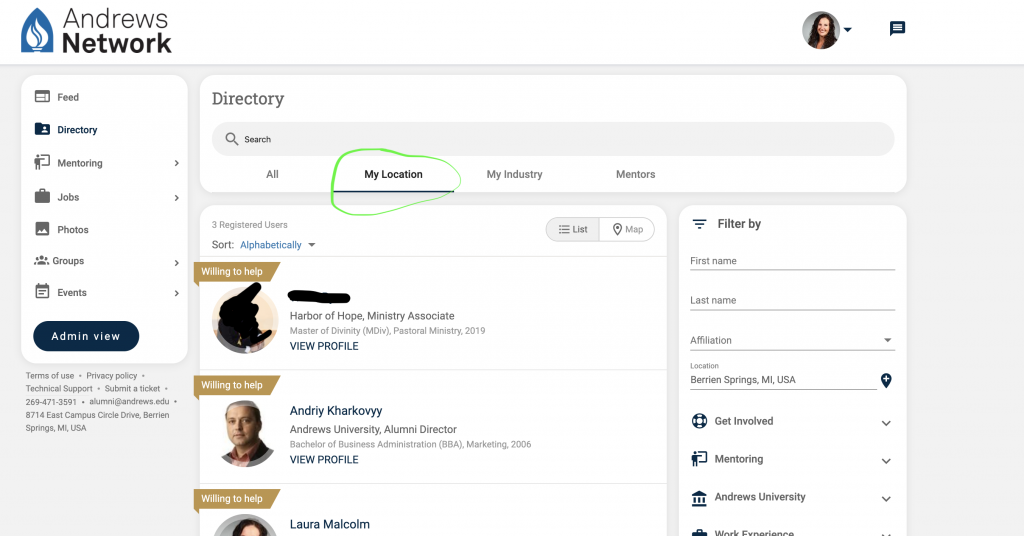 Select the Andrews University filter to narrow your search to those who graduated a certain year or with a certain degree, or those who were part of a club/organization such as the University Singers or Gymnics.